wi-sales stands for quality and innovation
We would be pleased to break new ground for our customers, the creativity of our team combined with perfection and experience are the elementary building blocks for success. Us as wi-sales endeavor to be your reliable partner in all issues of packaging when dealing with the Supply Chain. Being a member of the Wischemann Group, you have comprehensive knowledge in the processing of plastics at your disposal.
Quality
Made in Germany. We produce all components at one location.
Flexibility
We optimize our products according to customer requirements. Your demand is our challenge.
By using green energy, we prevent the production of 2657 tons of carbon dioxide annually. Recycling is standard for us.
250 employees in the company group
Headquarter in Salzbergen, Germany
Other locations in Stuttgart, Munich, Linz (Austria) and Bratislava (Slovakia)
Partners in Europe, Asia and the USA
Long-standing experience in the logistics and packing industry
Experience means to learn from the past, listen to customers, consider trends that influence the market, and to strive continuously for optimization. Our ThorPak® system was newly developed in 2012. In doing so, experience from more than 20 years in the logistics and reusable packaging industry plays an important role. We want to learn and improve ourselves In 2018, we had introduced the 2nd generation of the ThorPak® to the market. Our ThorPak® systems are being used successfully worldwide.
wi-sales in 180 seconds
Take a look as to why our product ThorPak® had won the Innovation Award 2015 in the category logistics.
We are your partner for "Packaging" so that your products can be supplied in the desired quality. We develop, produce, and supply from one source.
ThorPak® Light ST / Heavy ST
ThorPak® Solution / Steel
Aircell® intermediate layers
Every industry and every client has specific requirements. With our well-grounded and comprehensive industry know-how, we therefore offer you the matching ThorPak® system for effective and efficient use in your market. Our flexible and individual solutions provide you future security for your investment.
Aviation industry / railway
We shall introduce ourselves and present our new products here. Find out about details of our ThorPak® systems and be curious about our promotions.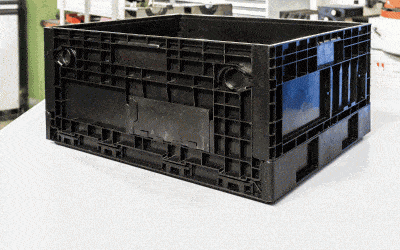 KLT (small load carrier) in the ESD version is standard in several industrial sectors today. A new product is our "Black Box" ThorPak® FSC, the foldable variant for the small load carriers. With our variants, all side walls can be folded separately and the Black Box...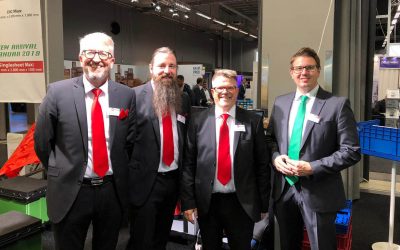 For the first time, the ThorPak® systems were presented to the professional audience at the ScanPack in Gothenburg. As companies of Wischemann Group, wi-sales GmbH and Vacu-Form Wischemann Kunststoff GmbH & CO KG presented the novelties in the field of returnable...
Phone +49 2553 99095 0 Fax +49 2553 99095 11