Stability meets flexibility: For today's safe transport.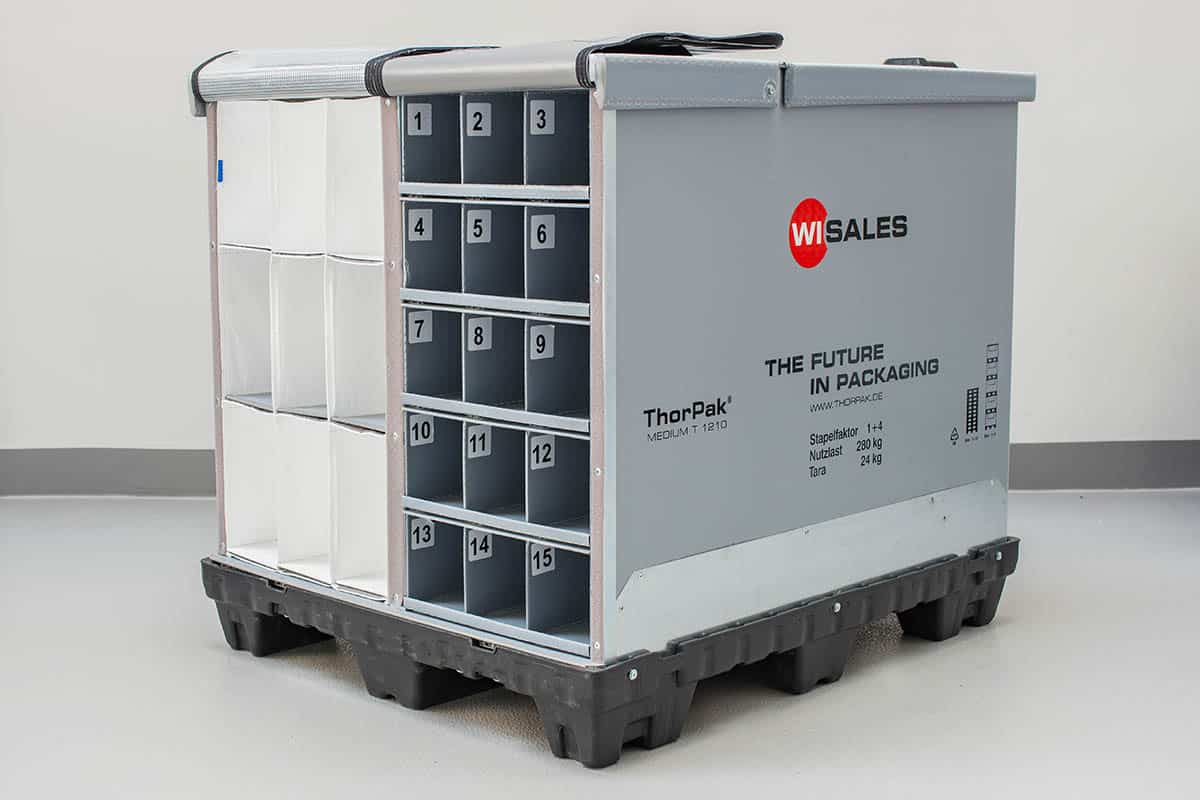 Systems
| | |
| --- | --- |
| Textile | Foam |
| Compartments | Tray |
|   | Steel |
Large load carriers in detail
Space-optimised large load carriers: Foldable designs for optimum storage and reduced transport costs.
Customisable inserts: Pocket systems, foam inserts, compartments and more, tailored to protect your components.
Versatile top loader options: Whether you need textile compartments with dust protection or specialised solutions for highly sensitive components.
Robust construction: Toploaders feature heavy-duty steel bracing for added protection and durability.
Handling innovation: Our bins with integrated chassis and optional Aircell padding offer unique manoeuvrability.
Front Loader Efficiency: Designed for fast loading and unloading without compromising on safety.
ThorPak Solution/Steel represents the pinnacle of modern transport technology. When protecting sensitive components is your priority, our innovative range of large load carriers combined with customised inserts offers the ultimate solution. From automotive to electronics, our system ensures that your products arrive at their destination safely, efficiently and in perfect condition.
When quality, safety and efficiency are your top priorities, ThorPak Solution/Steel is the clear choice. Contact us to find out how we can revolutionise your transport solutions.
Contact us now by phone, e-mail or form and make an appointment with the specialist for reusable transport and storage containers. Wi-Sales ThorPak Solution / Steel for sensitive components.
Keyword: "ThorPak Solution/Steel"