Compact size, high safety – Discover our specialised solution for the transport and storage of smaller batteries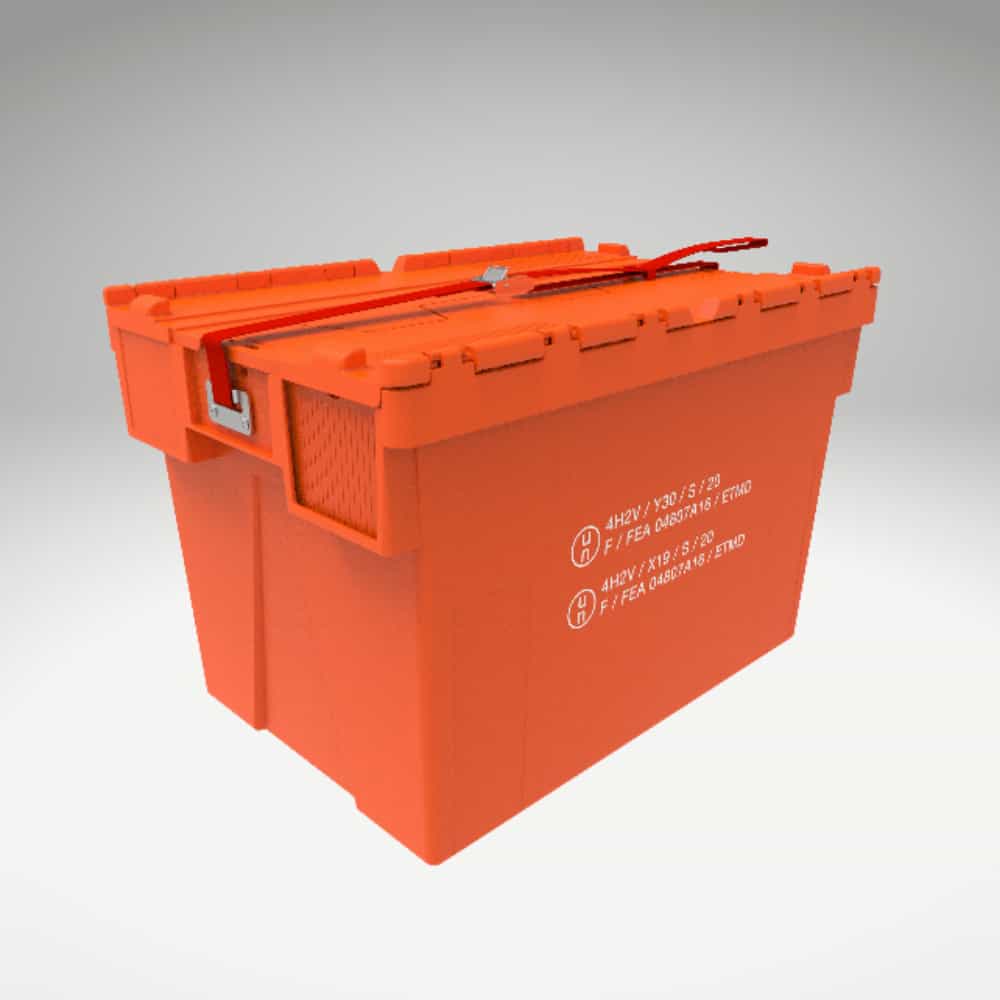 Battery container
Seven Different Plastic Versions: A range of options to suit various needs.
One Steel Version: A robust solution offering enhanced protection.
UN-Certified Lidded Containers: Compliant with UN standards for road, rail, and sea transport.
Safety: Shields against the ejection of battery parts.
Versatile Application: Appropriate for use in both workplace and residential settings.
Flame Protection: Effectively mitigates the spread of flames.
Integrated Straps: Ensures a secure hold during transport.
Systems
| | |
| --- | --- |
| 400 x 300 | 600 x 400 |
| 1000 x 575 | 600 x 400 Steel |
Choose ThorPak for professional-grade transport and storage of lithium metal and lithium-ion batteries. Our range includes seven plastic versions and one steel version of UN-certified containers, each specially designed for the eMobility industry.
The ThorPak Battery Small offers dual protection: it guards against flying battery parts and prevents flame spread with its integrated flame-resistant technology. Additionally, these containers accommodate multiple devices and batteries simultaneously, suitable for both workplace and home use.
Invest in ThorPak for unmatched safety, efficiency, and reliability. Your batteries deserve the best protection available. Trust in ThorPak Battery Small for the safe and efficient transport and storage of your batteries.
Contact us now by phone, e-mail or form and make an appointment with the specialist for reusable transport and storage containers. Wi-Sales ThorPak Battery Small is the ideal partner for the proper transport and storage of batteries.
Keyword: "ThorPak Battery Small"
Please use the form or give us a call: